Holi, the festival of colors, is celebrated on the last full moon in the lunar month of Phalguna. It marks the end of winters and welcomes spring. According to Hinduism it also marks triumph of good over evil.
Holi is said to be the day, when broken relationships and friendships are mended and mistakes forgotten. Hence, the festival celebrates the spirit of love and forgiveness.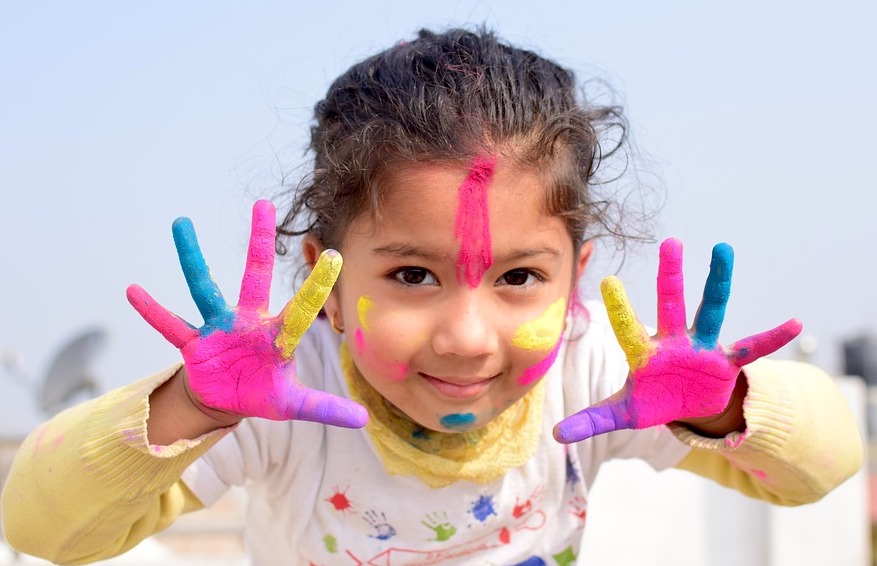 As Holi is essentially a fun festival, it calls for special Holi activities for kids. Add to the spirit of the festival with these engaging, enlightening activities and craft. They are sure to make Holi memorable for your kids.
Holi Activities for Kids
1. Water Balloon Cricket: Give a twist to water balloons splat this time with water balloon cricket. Bowl in the water balloons and your child has to hit them with a cricket bat. All you need is plenty of balloons.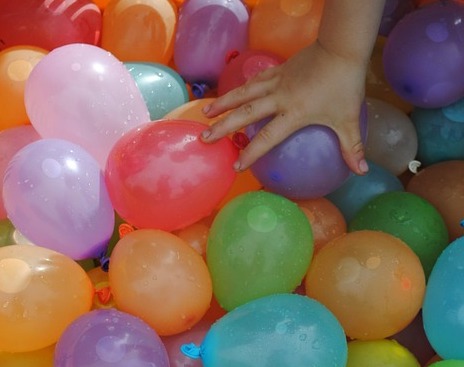 2. Holi Math & Literacy Fun: Teach your little ones about the festival and story behind it. This will help them understand their culture and traditions. To help them understand the story better, we have designed FREE HOLI worksheets for your kids.
Let your children practise skip counting, math manipulative these free Holi Math worksheets.  These free math and literacy printable will ensure that your children have fun while they learn.
Click here for
FREE Holi Worksheets
3. Tie-Dye Shirt: This Holi, make a tie-dye shirt with your loved one. Grab an old plain white or any other solid t-shirt in a light color and roll it up. Once rolled, ask your loved one to tie elastic bands on the t-shirt at various places.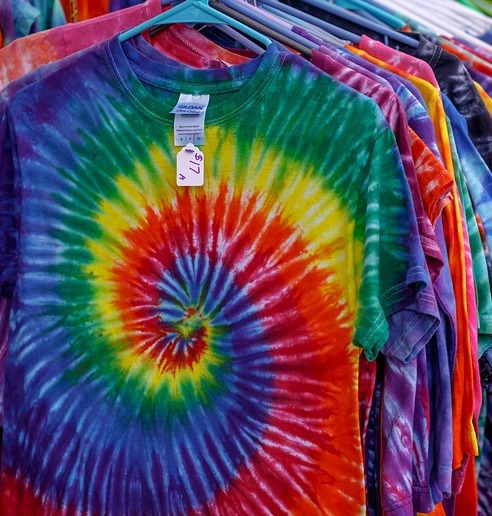 Now comes the fun part. Grab fabric paint or tempura paints and let your child color it using his creativity. It is a good idea to use plastic gloves when coloring it. Once done, let it sit for an hour before washing. Dry in shade and ta-da…your Holi t-shirt is ready.
4. Holi Book: This craft embodies the spirit of love-the essence of Holi. Take a few white sheets of craft paper and assign one sheet to each family member. Stick their pictures on their name sheets.
Ask your child to think of a color that best describes that family member. Mention that color on the sheet. And if your child can write, ask him to describe how that particular color describes the concerned person. For younger children, they can draw fruits and vegetables that person likes.
5. Water Balloon Art: This is fun craft that can be done with many children together. You will require open space for this craft and a large size white craft sheets. You can also use an old bed sheet for this.
Dilute water paints in different water buckets and use this colored water to fill up the water balloons. Once the balloons are ready, let your children throw the balloons on the sheet to make some incredible Holi art.
6. STEM Holi art: If you don't prefer messy play, then this one is for you. All you need is a deep dish(tray), some glass marbles, paint and a white craft sheet.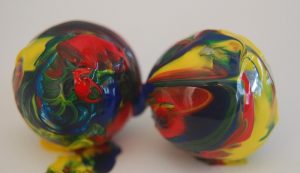 Stick the craft sheet on the bottom of the dish using two-sided tape. Next, take three marbles and dip them in primary colors. Put them colored marbles on the paper and let your child tilt the dish in various directions. Marbles will roll to create not only an amazing pattern but also secondary colours. Simply delightful!
7. STEM Magic Painting: Take a white craft sheet and with a white wax crayon write 'Holi' in the center in big, bold letters. Add different paints and water to spray bottles to make spray paint.
Stick this sheet on a clothesline using clips. Ask your child to spray color the sheet using different spray color bottles. The water will slide off from the wax crayons, coloring the remaining parts of the sheet. As your child will color, the letter will come out as if by magic.
8. Water gun cup toss: Holi is incomplete without water gun play. Add another dimension to this by stacking disposable cups on top of each other and inviting your children to toss them by shooting water from their water guns.
9. Holi Ladoos: After all these creative and fun filled activities, your child deserves a special treat. Banish hunger on the festival with these yummilicious healthy coconut ladoos.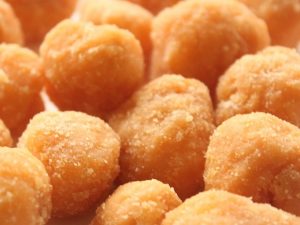 To make them you will need desiccated coconut, condensed milk, food colors. Heat the skillet to dry roast the coconut for 5minutes. Add condensed milk and stir the mixture till it start leaving the sides of the skillet.
Divide the mixture into different bowls according to the number of food colors you have. Now ask your lo to add 4-5drops of the coloring and roll the mixture into ladoos. Your Holi ladoos are ready.
Also Read:
Moral Stories for Kids to Help Build Character
Best Toddler Toys: According to Age and Stage
7 Ways to Spark Lifelong Love for Math