There are months that have just too many holidays and extended weekends. While they offer the necessary break form the mundane routine, they can be overwhelming for kids.
If holidays translate into restless, boring days for your children and a struggle for you to keep them constructively occupied with fun STEM activities, you have come to the right place.
Here Are 50 Games to Play When Bored
1. Paper Dance: Perhaps one of the best games that is enjoyed across all ages. What you need is:
Old Newspapers
Music player
Step 1: Spread the newspapers on the floor and designate these spots to your children.
Step 2: Play the music. Participants have to dance on the paper and cannot step out. Ones who do are out of the game.
Step 3: As the game progresses, keep folding the paper. The one who survives till the end is the winner.
2. Play stone, paper, scissor
3. Race a paper boat: This is sure to rekindle your childhood memories. Teach your children to make paper boats and let them sail those boats in tub.
You can take it a notch further by making a long stream of foil sheet. You will need to fold the foil at the sides to make a long stream. Now let your children race their paper boats.
4. Play dots and boxes: Remember playing it in a boring class? Now play it with your kids.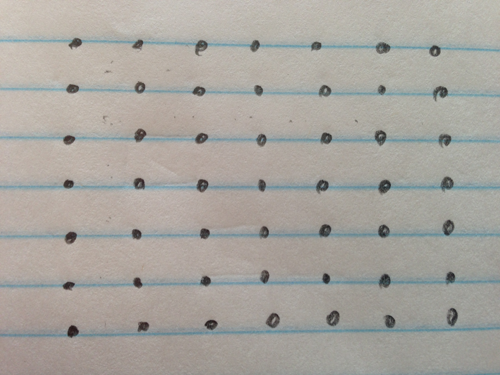 5. DIY Bird feeder: This is an excellent craft to banish boredom for hours. Your child will probably spend 10-15minutes making it and hours watching birds feeding on her creation.
What you need:
Empty toilet roll
Dough
Water
Assortment of grains
Twine
Step 1: Paste dough on the toilet roll using wet hands. Water will help stick the dough on the roll.
Step 2: Roll the layered roll onto assortment of grains, gently pressing it so that the grains stick to the dough.
Step 3: Make a holes, 1" form the top of the roll, on opposite faces. Run twine through it and tie a knot to hang it. Your bird feeder is ready!!
6. I spy bugs: A great game to play when bored. All you need is green patch. Let your child spot as many bugs and insects she can. Not only it serves as a great EVS lesson but can also double up as Math fun.
Catch a bug and put it in Bug viewer for some extra fun.
7. Look for 4 leaf clovers: This is our old favorite. What you need for this game is:
Green craft paper
Pencil
Scissors
Step 1: Draw a handful of 4 leaf and 3 leaf clovers on a green craft paper and cut them out.
Step 2: Hide them around the room and ask your child to find them all in 20 minutes or till his favorite song ends.
8. Write a postcard: A wonderful way to utilize extra time and learn to be grateful. Hand postcards to your children and allow them to write whatever they wish to family members of their choice.
They are sure to relish these postcards and keep them as memory souvenirs.
9. DIY play dough: All children love play dough. But what they love more is making their own play dough. You will need:
All purpose flour
Salt
Baby oil
Water
Step 1: Mix flour and salt according to 2:1 proportion.
Step 2: Add a tablespoon of baby oil into the mix and knead it with water. Play dough is ready!
10. Finger painting: This one can never go wrong with kids. It is great for enhancing their creativity and makes little mess. Let them make bugs, insects, patterns out of their fingerprints.
11. DIY wrapping paper from old newspapers: What better way to keep children entertained while teaching them to recycle. All you need is:
Step 1: Add blobs of water paints of your choice on the newspaper.
Step 2: Blow on the blobs using straw to make interesting, unique patterns
Step 3: Let the newspaper dry. Ta-da your very own wrapping paper is ready.
12. Draw an illustration and Make up a story: This is a great family game to play when bored. All you need is an Easel or a writing pad.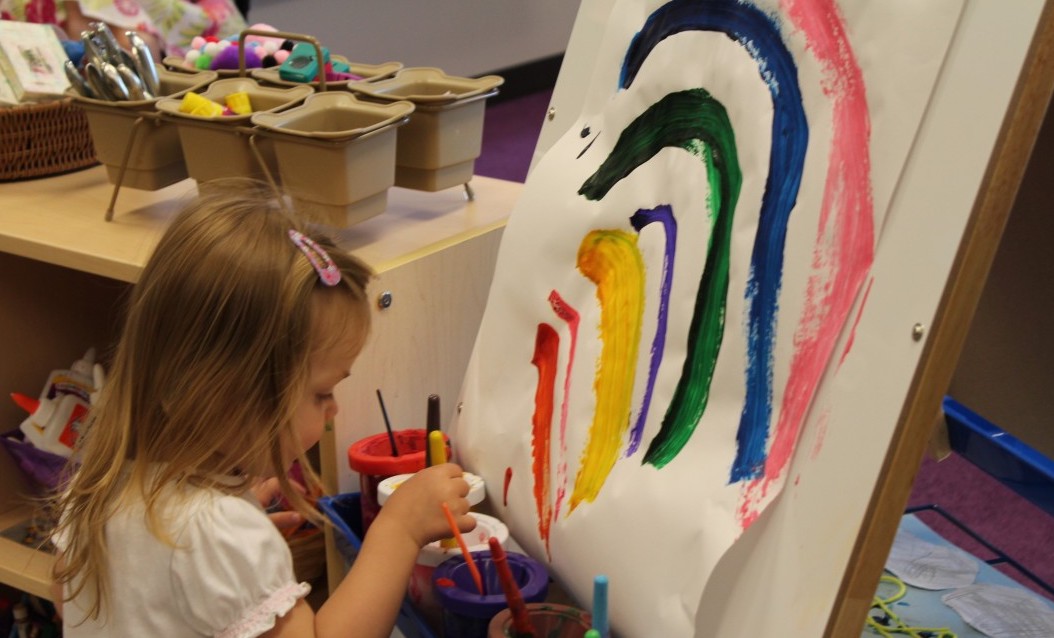 Draw a picture on the easel and let your children cook up a story around the picture within a minute. It is a great game to enhance their communication, imagination and oratory skills.
13. Tongue twisters: Best boredom buster if you don't want to play with the kids. Let them try to say a silly tongue twister and they cannot disturb you till they say it 8 times together.
14.Learn to catch: Another game to play when bored which does not require intervention. What you need is music and a ball.
Let your child throw and catch the ball till the music stops. If the ball falls, she looses.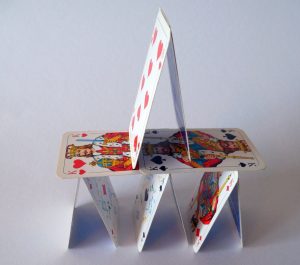 15. Make a house of cards: This is a classic. We all have played this one game. Let your child try to make a house of cards and learn some balancing skills.
16. Learn the yo-yo: A simple toy like a yo-yo can be great boredom buster. Hand out a yo-yo to your little one and let her have some rolling fun!
17. Play clapping games like Miss Mary: Clapping games are great to build concentration and coordination skills. Add some clapping games like Miss Mary, Say-say-say and the likes to add fun and laughter to boring days.
18. DIY bookmark: Another creative way to dispel boredom. Take some craft paper, wrapping sheets lying around the house and turn them into beautiful bookmarks. Do make rocket-shaped ones to fit into your STEM books.
19. Make lemonade: Children love to pitch in and what better way to teach them how to fix a drink for themselves. The only pitfall of this activity is that you mind end up drinking lemonade 5-6times a day.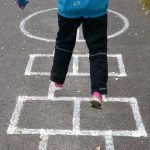 20. Play hopscotch: What could be a better game than hopscotch. You don't necessarily need a partner and is great for motor skills as well. You can use a dry erase marker to draw one inside the house on a rainy day.
21. Learn Jump Rope: Another classic but forgotten game. Teach your children to jump rope. It is the best physical activity ever! Plus there are just so many ways you can jump the same old rope.
22. Make a map of your room: Spark your child's spatial skills by encouraging her to draw a map of her room. Let her observe, draw and then color the map. Good to keep your child busy for an hour.
23. Engage in thumb battles: This is most played game to get rid of boredom. You don't need anything and it can be played anywhere.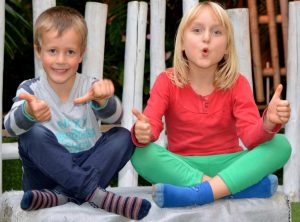 24. Challenge in arm wrestling: Why not take thumb wrestling further by engaging in some arm wrestling? Your kid sure going to have fun with this one.
25. Build your flexibility with animal yoga
26.Paint a rock
27. Play 'Guess who': Ask your child to guess the animal/fruit/vegetable by giving her clues. This one is sure to sharpen their logical and reasoning skills.
28. Fire your vocabulary with word antakshari: Replace songs with words and help your kid become a word wizard.
29. Draw a letter, word, or picture on your friend's back and have them guess what you've drawn
30. Cut pictures out of old magazines and newspapers
31. Make a family collage: What better way to utilise extra time than making a family collage. Not only children love to go through pictures but also love making these memory murals.
32. Blindfold and taste different fruits and guess them
33. Play dumb charades
34. Play freeze dance:  This one is favorite with children. An easy game to play and burn extra energy.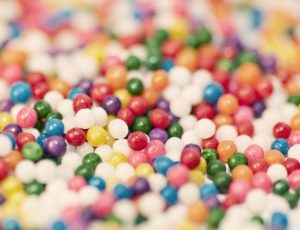 35. Make a sensory bin: This one is great for younger children and keep them engaged for hours.
36. Fix a peanut butter sandwich
37. Get bowling with empty plastic bottles
38. Make a picture using stickers: Ask your tot to make a picture using his collection of stickers instead of drawing.
39. Learn to fold t-shirts and napkins
40. Build a fort with bed sheet: Kids simply love this and can stay nestled inside their forts for hours.
41. Learn to draw animals with numbers/alphabets
42. Write thank you notes for family members
43. Dress up as a Sumo wrestler: Be a Sumo Wrestler and dress up like one by tying pillows around your tummy and putting on mommy's tees. This is a really fun.
44. Play dart game
45. Make a balance beam: This is great activity. What you will need is Masking tape.
Step 1: Paste masking tape on the floor representing a straight line.
Step 2: Test your body balance by walking tip-toe on the tape. Notch it up by balancing a book on your head
46. Challenge your fitness with 'Keep the balloon afloat' game: Burn that extra energy children have with this simple game. All you need to do is play a song and they have to keep the balloon afloat in the air till the song stops.
47. Engage in Jenga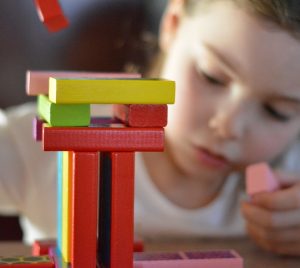 48. Strike a cord with carom board
49. Play pattern match: Sharpen your child's auditory skills as you make a pattern of sounds with your hands (like clapping or snapping) and let your little one repeat it.
50. Silly rhyming: Play this fun, silly game to burst into giggles. The only rule is that the word should rhyme.
These games are sure to hit a jackpot with your kids. Many of them can be played in groups as well. Make sure you a healthy bowl of snacks ready to feed the empty tummies after they have had all the fun.
Also Read:
Best Science Activities for Kids
Seriously Silly Jokes for Kids
Kindergarten Fine Motor Skills Decline and 10 activities to get them back!